"𝑻𝒉𝒆𝒓𝒆 𝒊𝒔 𝒏𝒐 '𝑰' 𝒊𝒏 𝒕𝒆𝒂𝒎" is an expression often used in the #workplace. Of course, the reference suggests that the combined skills and efforts of the entire group are more important than any one person's needs, abilities or ideas.
It is an interesting saying from 1960, but is it true and still relevant in a VUCA world? Is suppressing the individuality of team members for the benefit of the group the essence of group collaboration? Kobe had a brilliant view on this, saying '𝒕𝒉𝒆𝒓𝒆'𝒔 𝒏𝒐 𝑰 𝒊𝒏 𝒕𝒆𝒂𝒎𝒔, 𝒃𝒖𝒕 𝒕𝒉𝒆𝒓𝒆'𝒔 𝒎𝒆!'
Sure, in the world of work, the team's purpose is to harness the skills of individuals to accelerate #progress and improve #performance. The theory suggests the team should be collectively more intelligent than the smartest member and make better decisions than any one individual.
Unfortunately, the theory forgets to take into account the nuances of humans being humans and introduces noise and complexity of ego and bias. Often, these issues get in the way of achieving this 𝒉𝒊𝒈𝒉𝒍𝒚 𝒂𝒔𝒑𝒊𝒓𝒆𝒅 team objective.
The approach should not be to knock out individuality to build a high-performing team, but to find ways to #improve individuals' abilities and abilities for the tasks along the way. This would appeal to millennials entering the workforce, who value #individuality and #authenticity far more than previous generations.
IMHO, '𝒘𝒆' 𝒔𝒕𝒂𝒏𝒅𝒔 𝒇𝒐𝒓 𝒅𝒊𝒗𝒆𝒓𝒔𝒊𝒕𝒚, 𝒂𝒏𝒅 '𝑰' 𝒔𝒕𝒂𝒏𝒅𝒔 𝒇𝒐𝒓 𝒊𝒏𝒄𝒍𝒖𝒔𝒊𝒐𝒏, and both are needed in a team. Including shared #values; strong, effective #leadership, supportive #sponsorship from executives and managers, and #incentives that support – not inhibit – group #collaboration.
In fact, nowhere in the conditions necessary for an #effective team does it ever suggest that the personalities of the individuals are reduced to a science fiction term for a collective group of robots who only think and perform in unison. After all, we long passed Industrial Revolution 2, where unison production workers were the norm.
The fundamental conditions for #success suggests that the project must be #harmonized. The purpose included .. a customer, an agreement and a timeframe for delivery. This suggests a singular view, but does not require sacrificing individuality for success.
So, next time you consider using this phrase, think about the underlying message you are about to #broadcast.
success #team #complexity #inclusion #diversity #raisinggenz #workingwithmillenials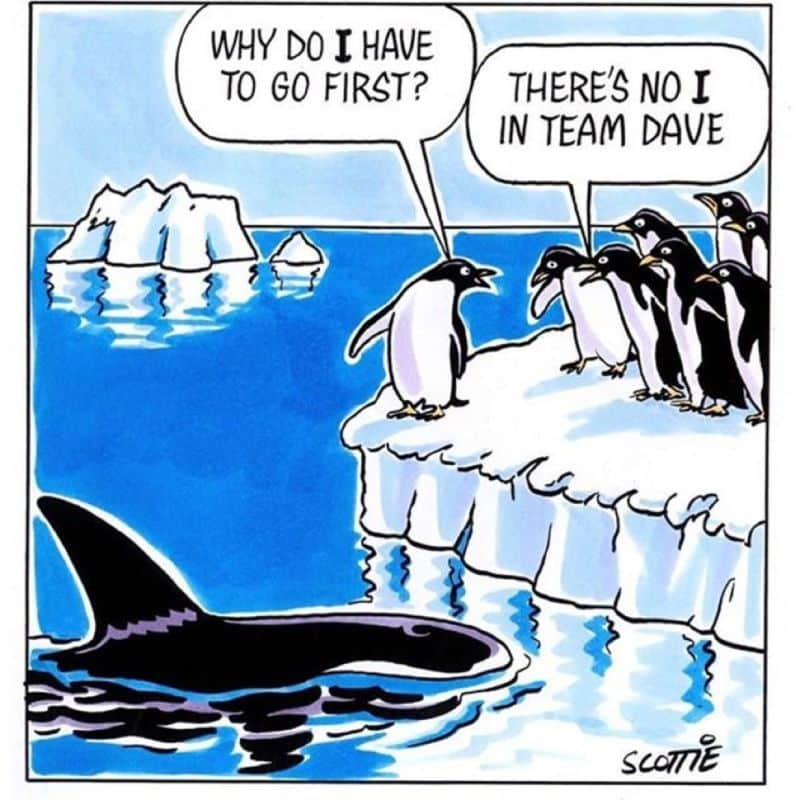 📸 image by Scottie Wilson